12th Annual MarketMix2017 Conference Your Marketing RoadMap; was held on April 25th, 2017. This one-day live event brought you the latest marketing trends, innovations and tools to help you compete in today's fast paced digital marketing landscape.
7:30 - 8:30 a.m
Breakfast and Networking
Main Ballroom


Breakfast and Networking
Rise and shine, get here early and enjoy a hot meal to kick off your day. An assortment of hot plates plus fresh fruits and of course, Northwest coffees to wake you up!
8:30 - 9:30 a.m.

Opening Keynote
Main Ballroom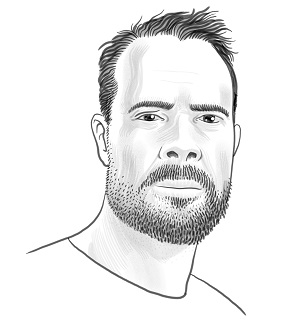 Michael Boychuk
Executive Creative Director
Amazon Global Advertising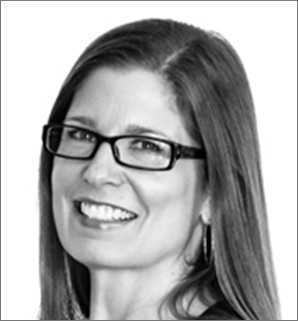 Annett Kohlmann
Marketing Director
Phinney Bischoff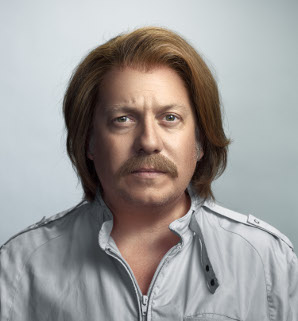 Cal McAllister
Co-founder and CEO Wexley School for Girls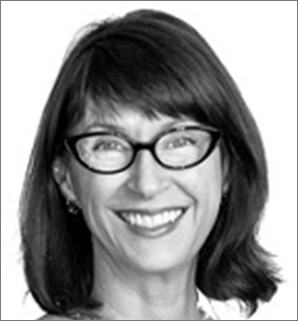 Leslie Phinney
CEO
Phinneybischoff
Marketing Journey
We're in the midst of rapid change. Dynamic changes in how we approach marketing, creative and content; driven by massive disruptions in how companies must market and sell today. You are all brilliant marketing professionals but who doesn't want to glean insights from the unique perspectives of some of your peers? Kicking off MarketMix 2017 Cal McAllister, CEO of Wexley School for Girls; Michael Boychuck, Executive Creative Director for Amazon and Leslie Phinney CEO/Creative Director for Phinney Bischoff will address your burning question thanks to your input in a pre-conference survey.
Join our inspired panel of entrepreneurs and creative thought leaders as we explore their marketing journeys. Learn how in-house corporate teams @ Amazon are coping with change, and how an ad agency like Wexley School for Girls and a brand strategy and design firm like Phinney Bischoff survive in a constantly shifting landscape. Perhaps they will also share a secret or two about their longevity in this crazy business of ours.
9:30 – 10:00 a.m.
Coffee and Chat
10:00 – 11:00 a.m.
Morning Sessions I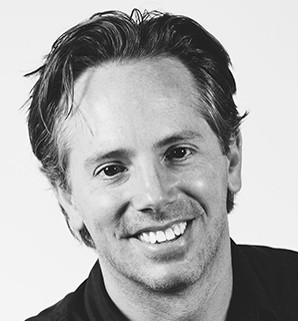 John Drake
Chief Strategy Officer
Drake Cooper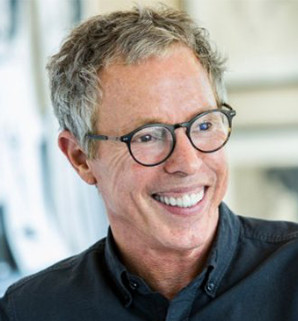 Ted Leonhardt
Career Coach for Creative Professionals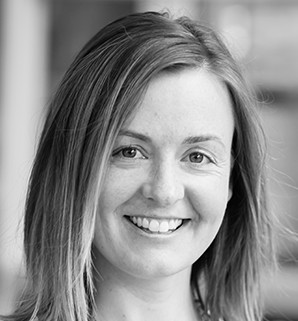 Amanda Sapp
VP of Planning
Edelman
Agency Trends


Room 402


Marketing today faces an ever-growing list of things that clients need to consider. But what are actual trends and what is hype? What has the ability to grow an offer and what risks being an expensive distraction?

This panel brings together agency leaders from design, consulting, public relations and advertising in hopes of helping marketers and agencies make smart choices among all of the options available today.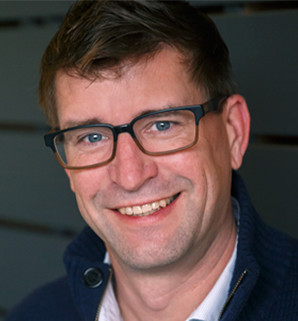 Ron Hansen
Design Director
Hansen Belyea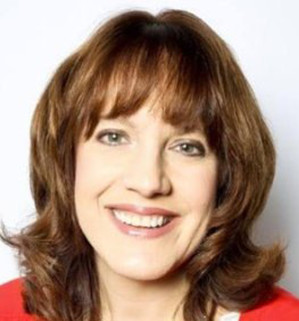 Andrea Heuston
CEO
Artitudes Design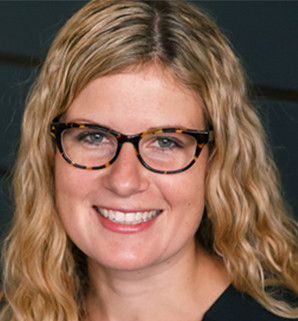 Brianna Home
Strategic Director
Hansen Belyea
Connecting with your Audience through Authentic Branding


Room 403


In today's crowded marketplace, how do you make sure your brand stands out? Audiences are coming to expect a more personalized experience, and today's savvy brands are doing everything they can to measure up.

If you don't connect with your audience in a personal way, you'll fall behind competitors that do. Powerful branding comes from a mixture of connection and translation. In order to truly make an impact, you must translate your core ideas into ones that resonate. As brand experts, we interpret client ideas and concepts into messaging and designs that echo the values of the audience.

Come join us to learn how to take your key messaging, synthesize information about your company and customer, and create value by deeply connecting your message to your key target audience.
---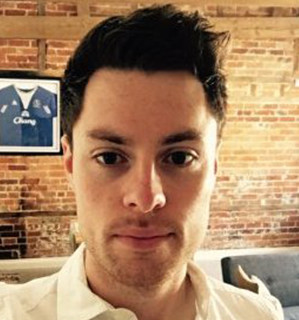 Matt Harper
Managing Director
The Marketing Practice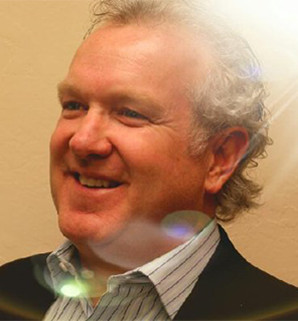 Bill Furlong
GM of B2B Marketing
B2B Marketing Practices


Room 409


B2B marketing has got a long way to go to prove it¹s indispensable to businesses. Caught up in trends, buzzwords and tactics it's often too far removed from the agenda of a business' top management. It doesn't stack up well against its B2C marketing peers either: losing the struggle for talent, column inches and basic interest.

This talk will be about some of the exciting, ground-breaking things happening in B2B marketing. It will be a call-to-arms to marketers to highlight where B2B is heading and how that will affect our profession as a whole, provided we all embrace it. Specifically, it will cover the growing trend towards Extreme accountability in B2B marketing, and the change being brought about by buyers' rejection of marketing messages, evidenced by recent research.
---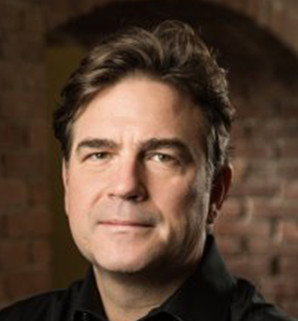 Thom Gruhler
CEO
Fjuri
Customer Experience is the New Brand


Room 407


As a former CMO at Microsoft, Fjuri CEO Thom Gruhler has a unique POV on what marketers can do to unlock their data intelligence in a bigger way. Today customer experience is the new brand, and identifying the right data to model, predict and improve the customer experience is one of the toughest challenges facing CMOs and marketers. The touchpoints with customers are constantly changing, as are their decision journeys – many times faster than companies can react.

Big data has enormous potential, but it's unstructured and coming in at unprecedented volume and variety that overwhelms most marketers. And yet despite this, the reality is the more data you tap into, the better your chances are of separating the signal from the noise.

This talk will discuss what it takes to compete effectively and improve the customer experience, while tapping into data intelligence in a more powerful way.
11:00 – 11:15 a.m.
Break
11:15 – 12:15 p.m.
Morning Sessions II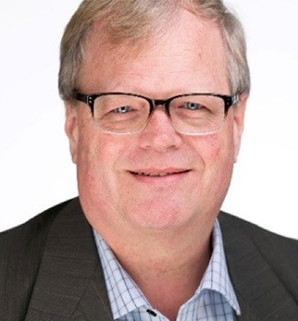 Brad Cochrane
President
Brad Cochrane Enterprises
Seven Steps to a Powerful Brand Story


Room 409


In marketing, trust in a brand is the coin of the realm. Without a unified brand that is genuine and coherent, the huge investment of money, time, and effort to reach, engage, and move customers to action is wasted. If a marketer fails to connect, what's the cost of lost opportunity? How do you quantify business that never was?

But a brand is more than a product or the sum of its features. Brand is ultimately the story that businesses tell their customers and, more importantly, tell themselves. Storytelling is a powerful approach to attract, engage, and move customers to action.
Can any marketer afford to ignore the power of stories?

In this entertaining presentation, attendees will learn and master the Seven Steps to a Powerful Brand Story that marketers need to align their campaigns, engage customers, and increase sales. And with a special guest, we'll develop their Story Brand live and on stage using the Five Storylines Every Marketer Must Know Cold. Armed with real world examples, attendees will walk away with tools for effective storytelling.

Back by popular demand, Brad Cochrane's previous MarketMix presentations on Storytelling garnered high reviews and conference buzz. Don't miss this year's must-see talk.
---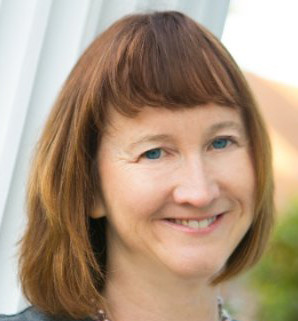 Patti Brooke
VP, Marketing SCCA/Proton Therapy Center
Seattle Cancer Care Alliance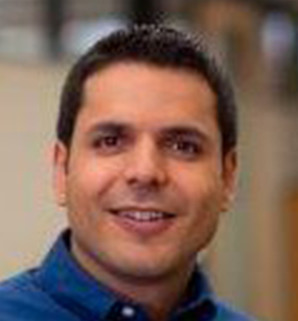 Levent Hamdemir
Director of Marketing
Delta Dental of Washington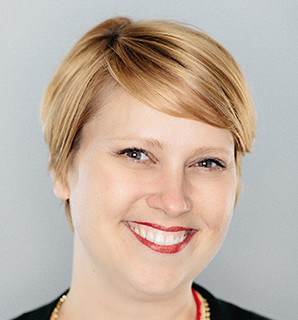 Briana Marrah
Brand Director
GreenRubino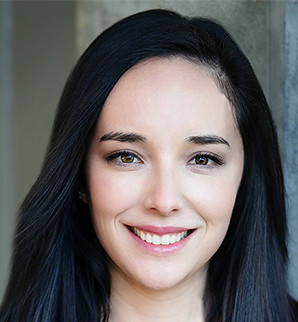 Aileen Morris
VP of Marketing
Alliant Employee Benefits
Connecting with Audiences in a Complex Industry


Room 407


Healthcare is often a source of confusion and frustration, whether you're a consumer, doctor, employer or insurance company. The brands that can help navigate that confusion have the potential to secure a place in the hearts and minds of their customer. Join Seattle Cancer Care Alliance's Proton Therapy Center, Delta Dental of Washington and Alliant Employee Benefits to discuss how they're educating customers and demonstrating their unique value, using thought leadership and content marketing.

While the panel participants are from the healthcare industry, they'll discuss topics relevant to a variety of industries, including:
The underlying strategies behind their content marketing efforts
Differences between B2C and B2B efforts
How they each created their campaigns, given differences in their customers' marketing journeys
How to leverage a variety of channels while ensuring an integrated approach
Best practices in content marketing
---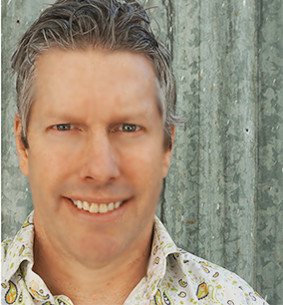 Chris Donaldson
Executive Producer
Hand Crank Films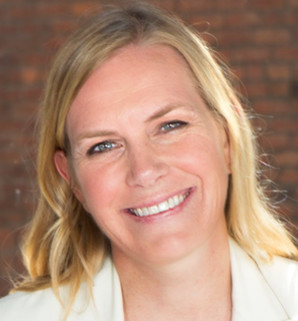 Liv Faris
Chief Content Officer
C+C
Using Video to Drive Your Content Strategy


Room 402


It isn't news that video is one of the most effective ways to maximize frequency and reach. According to Hubspot, by the end of this year 74% of all internet traffic will be driven by video.

But the question is: how do you rise above the noise to create solid ROI and connect with 'your people'? Do you broadcast your message as wide as possible and hope for the best, or do you create a niche 'microcasting' strategy that engages fans right where they live?

In this session, Producer Chris Donaldson and Chief Content Officer Liv Faris will outline the approach they used to help the Department of Energy build considerable exposure for their Better Buildings Challenge. Within two weeks of launch, the initiative generated:
44 M+ Impressions
300,000+ plays on YouTube
125,000+ minutes of video watch time
Earned media in the Wall Street Journal, Fast Company, The Guardian, Bloomberg and more.

You'll walk away with actionable strategies on how you can use video to connect with audiences, even with shrinking budgets. By thinking smart, you can truly set yourself apart on the path to audience engagement.
---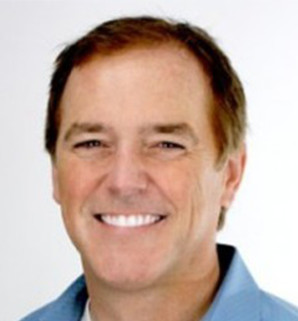 Matt Highsmith
CEO and President
TailoredMail
Get Visual! Interactive Email Marketing Secrets


Room 403


In use throughout the music industry, see case studies from Kings Of Leon, Macklemore, Taylor Swift and others, and learn how email marketing is evolving in exciting new ways through the use of embedded video, audio, polling, forms, social posts/sharing, gamification, slideshows, real-time images, and much more. Walk away with a whole new perspective on how to double the engagement from your email subscribers and leads, as we'll hand you ready-to-use examples and tricks to immediately put some of these techniques to use.
12:15 – 1:45 p.m.
Luncheon & Keynote
Main Ballroom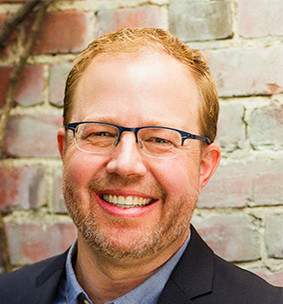 David Bauer
Partner
Hemispheres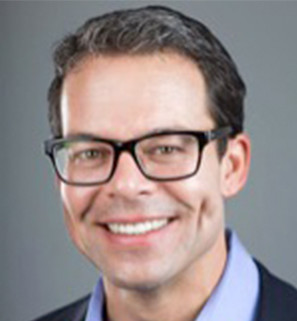 Don Diforio
Director, Consumer Insights
T-Mobile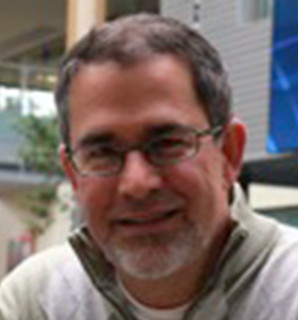 David Evans
Senior Manager Customer Research
Microsoft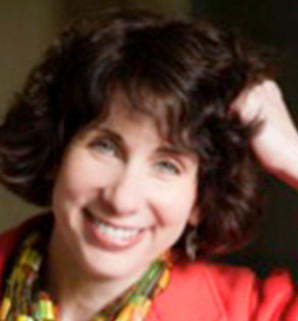 Lisa Horwich
Research Principal
Pallas Research Associates
Inform & Inspire: Planning for Meaningful Research in a Changing World
Staying relevant and competitive is becoming more difficult for marketers in our rapidly evolving world. In order to understand and take advantage of these changes, smart organizations utilize many techniques to learn what their customers want and how to best meet their needs.
In this panel conversation, research experts from Microsoft and T-Mobile will discuss how they work with leadership, marketing, product teams, and researchers to create programs that answer critical business questions and make a difference for their organizations. Audience members will learn how they can contribute to, learn from, and act on the powerful insights that are gained when research is done right.
1:45 – 2:15 p.m.
Open Networking
2:15 – 3:15 p.m.
Afternoon Sessions III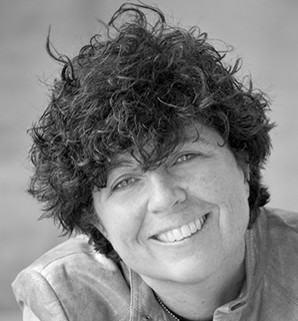 Sandy Cioffi
Founder and Creative Director
fearless360º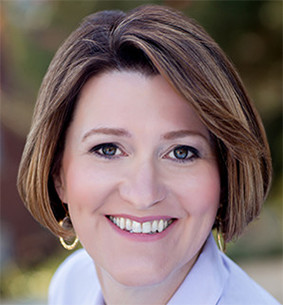 Karen Olson
CMO
Space Needle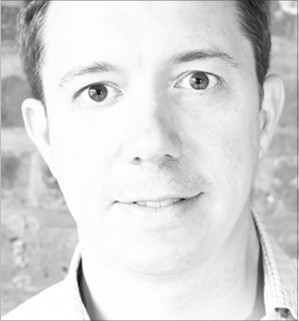 Adam Sheppard
CEO & Co-Founder
8ninths
Experience Marketing


Room 407


You can't read a marketing publication or post anymore without reading something about Virtual Reality (VR) and Augment Reality (AR). VR and AR always make for buzzworthy news in social media marketing, advertising, and innovative brand engagement. But what's hype and what's real?

The Experience Marketing panel will get to the heart of XR – how the evolution of VR, AR, and 360º video has the greatest potential for delivering truly immersive experiences.

Hear from industry experts about how businesses and brands can take advantage of XR. What are brands doing to connect with customers through VR? What is the difference between a VR-immersive 360º video and a fully immersive environment? How has storytelling changed with blending immersive video and augmented animation? And more importantly, why are brands creating these experiences?

The technology is still evolving and the possibilities of XR are almost endless. However, for brands and businesses, it's not the technology that their consumers or customers will remember. It's the experience. To be successful, XR experiences need to be created with a clear "why" for the brand – to entertain, to create an emotional connection, or share a story.

Join us at the Experience Marketing panel to hear how brands are creating XR experiences to create deeper engagement and connections with their customers.
---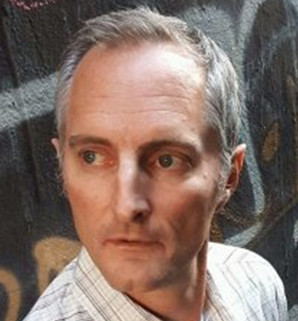 Kent Lewis
President
Anvil Media
Building A Brand and Fans via Video Marketing


Room 409


Digital video had a big year in 2016, with significant increases in advertising spend, new features (Instagram Stories, Facebook Live) and new products (360 video, drones) taking hold. Compound that with the fact that YouTube is the second largest search engine that converts customers more effectively than any other social platform, according to research. As such, it is imperative for marketers and brands to create compelling video content. Kent Lewis, President of Anvil, will share strategies and tactics that result in a comprehensive and engaging video presence across the digital landscape, including YouTube. The webinar will include the latest tips and tricks for creating, optimizing, syndicating and measuring video content that will impact the bottom line. You will leave this session with an actionable checklist to build and marketing your brand via digital video.
---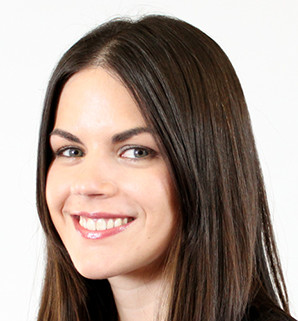 Samantha Barnes
Senior Analytics Consultant
LunaMetrics, LLC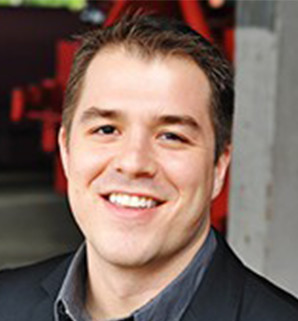 Jason LaBaw
President
Bonsai Media Group
Drive Traffic Through SEO and Make Better Business Decisions with Analytics


Room 403


Come to this session if you want practical step-by-step guides to driving more FREE traffic from Search Engines and go beyond counting hits to making better business decisions with actionable analytics.
---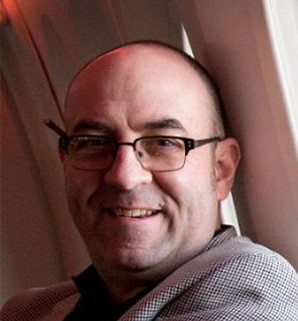 Jeff Barlow
Creative Director
Boeing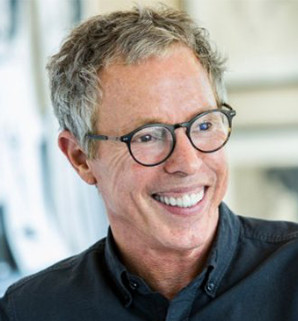 Ted Leonhardt
Career Coach for Creative Professionals
Nurturing Creativity in a Corporate Environment


Room 402


Traditionally, in-house design and advertising groups have been viewed as producing lower quality work than independent agencies. Yet many corporations (Amazon, Apple, Starbucks, to name a few) are building high-quality in-house design and advertising groups like never before.

In this session, Ted will discuss the challenges in-house groups face. He will also explore how the growth of in-house groups doesn¹t spell the end for outside creative consultancies, but it certainly limits the future of those groups who don¹t offer significant value beyond the services that have been traditionally provided by ad agencies and design firms.
3:15 – 3:45 p.m.
Afternoon Break: Door Prizes + Give-Aways
3:45 – 5:00 p.m.
Closing Keynote
Main Ballroom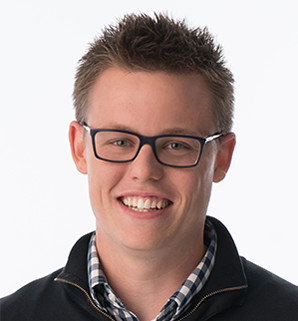 Jordan Barr
Senior Loyalty Marketing Manager
Expedia, Inc.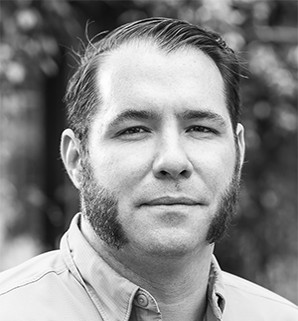 Joshua Dirks
CEO and Co-Founder
Project Bionic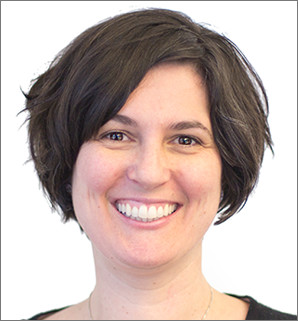 Audrey Tanberg
Senior Social Media and Digital Strategist
The Fearey Group
Social Media: Survival of the Fastest and Most Relevant
Connecting with and tracking your audience through the social media jungle is not for the faint of heart —perils and pitfalls abound for brands that enter unaware and unprepared. You must be quick on your feet, but also relevant if you want your content to be heard in this competitive environment. Join our panel of experts as they give you the latest strategies, tips, and tactics to not only survive, but thrive in the social media marketplace.
5:00 – 6:30 p.m.
Mix, Mingle + Meet the Experts Cocktail Reception