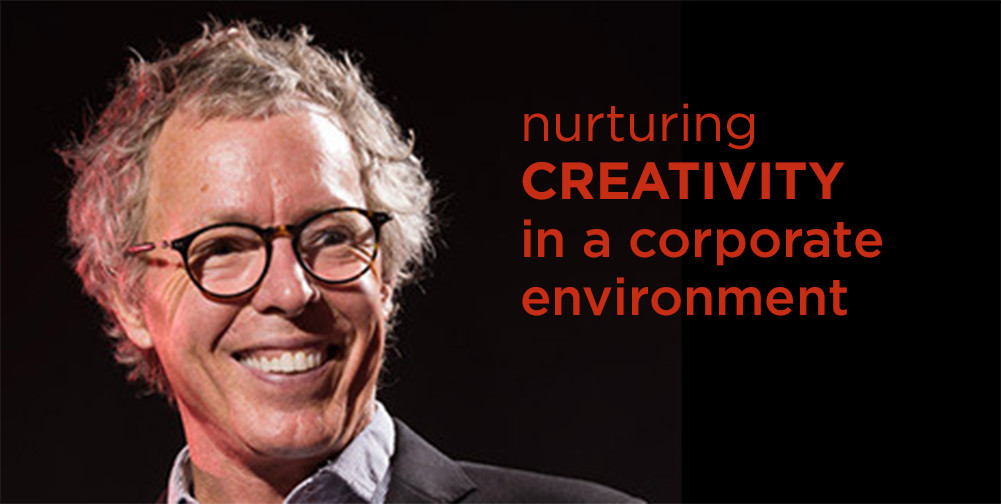 Nurturing Creativity in a Corporate Environment
I recently was asked a series of questions on being a creative in a corporate environment. It's a timely subject as corporations are building high-quality in-house design and advertising groups like never before. The In-House Agency Forum (IHAF) was founded in 2005 to provide connections and community for in-house creative groups and now has over 250 member companies.
Corporate in-house creative groups provide services internally and, in some cases, to external clients. Successfully nurturing talent inside giant corporations is trickier and, in my experience, more challenging in the corporate environment than it is in small creative groups. I see the difficulties daily in my consulting practice. And I also see outstanding work coming out of some seemingly unlikely places like Amazon and Fidelity.
First, why are corporations going in-house?
Traditionally, in-house design and advertising groups have been viewed by creatives as producing lower quality than independent agencies. That has changed. Reasons include:
Quality. Apple, Nike, Starbucks, and others have shown corporate leaders everywhere that high-quality, in-house creative groups make a significant contribution to corporate success and the bottom line.
Speed. Corporations need products and advertising concepts to be developed faster. A direct connection between talent and the corporation's internal product and marketing teams speeds the process.
Security. The work of in-house creatives on products, services and communications predicts the corporation's future. It provides significant insights that competitors would love to have. It's risky to have this work done by outsiders.
Strategic planning. Design and design thinking have become a strategic part of corporate planning. Creatives have an important role in shaping future success through their contributions to the planning process.
Money. Corporations are attracting better talent by paying higher salaries and providing more extensive benefit packages than outside agencies, while saving money by avoiding agency markups.

The result is that internally produced design and advertising is becoming the new corporate norm.
Does the size of the corporation affect creativity?
Impact on creativity is determined more by group size than size of the corporation itself. Creatives do their best work in small groups where they feel known and appreciated. The corporation can have hundreds of thousands of employees, but if the creative group is small, company size isn't an issue.
What makes being creative difficult in a corporate environment?
Creatives are more empathic than most. Empathy is both why and how our work connects with people emotionally. We creatives are motivated more by the work we do and less by money. However, it's far more common to find linear thinkers––whose job it is to help the organization meet its financial goals––in corporate management roles. This difference in focus can create conflicts.
Problems also occur when the creative team is treated like a service versus a stakeholder. When creatives feel their work is contributing to the organization's higher purpose and they are acknowledged for their effort, they are happy and motivated. If they are viewed as the place to get an executive's PowerPoint fixed at the last minute, they feel victimized.
What's the difference between being a service provider and stakeholder?
Service providers do what they are asked. Stakeholders are asked what's the right thing to do.
Here's a classic: The buyer brings a competitor's packaging to the creative team and says: "Copy this. Just change it enough so we don't get sued." As you can imagine, this makes for unhappy talent and ineffective work.
How does a corporation manage hierarchy and veto power in a way that encourages creative groups?
It must be clear to all that managers are making decisions that both further the higher purpose of the organization and respect the contributions that the creatives make. Creatives must understand and respect the driving forces of the organization. When this is the case, veto power and hierarchy are respected.
Remember always that creatives are motivated by the chance to do work that matters and by appreciation of their peers, not money.